PROJECTS
> Grounded; the seated body, 2015
Grounded comes out of a previous project Crush where I reassembled slices of MRIs of the human body into sculptural stacks. The use of MRI shapes of standing figures was a starting point that has now evolved into seated forms associated with yoga practice and meditation. The genesis of the form is my own body and the hands are in traditional hand positions or mudras.
---
Grounded; the seated body, 2015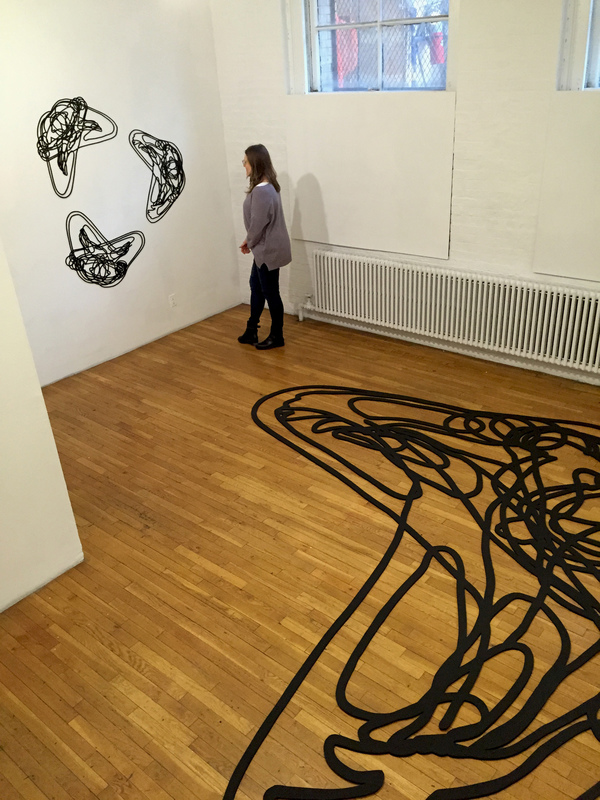 Grounded: The Seated Body (installation view)
2015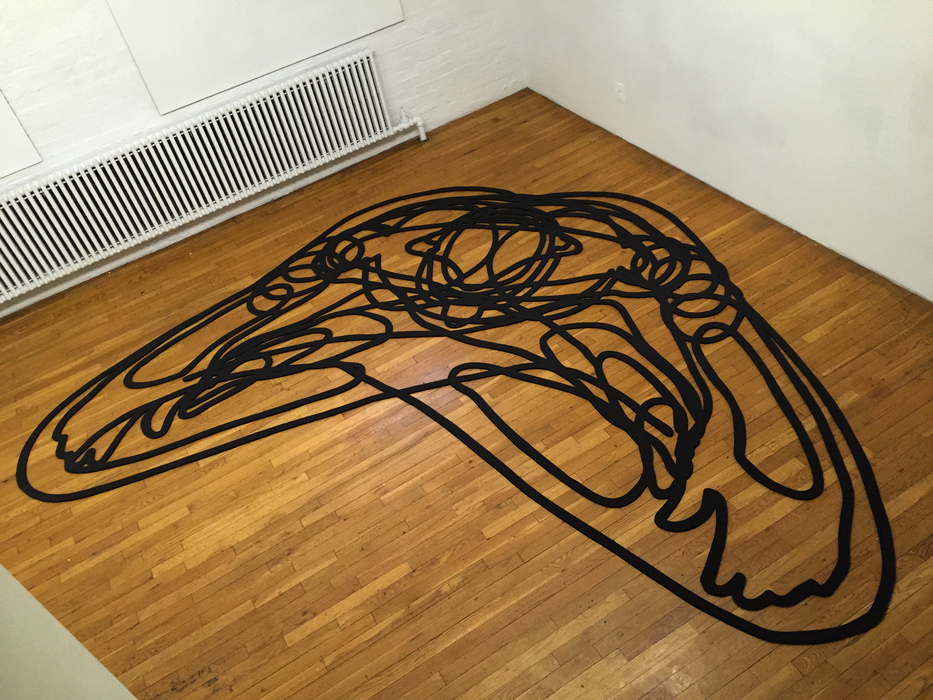 Giant Sitting Figure
2015
hand cut closed cell neoprene rubber
9' x 14' x 3/8"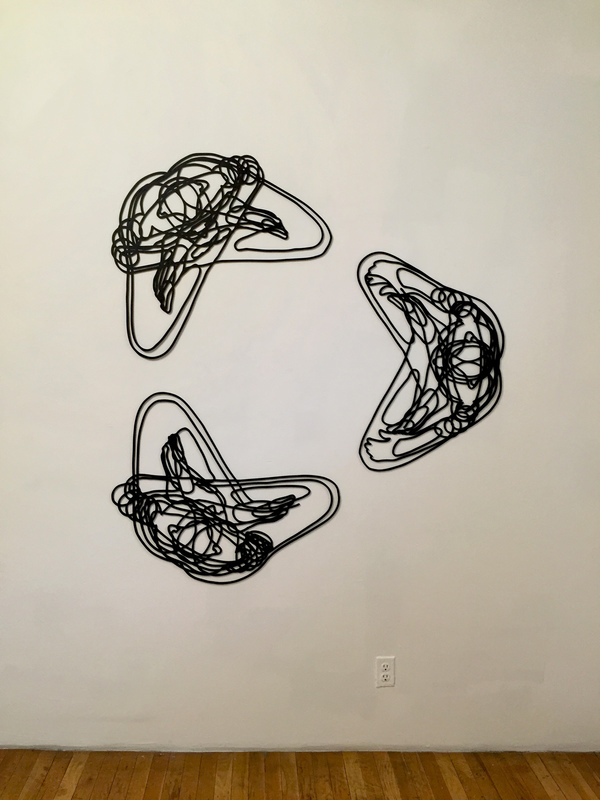 Three Sitting Figures
2015
laser cut black acrylic
20" x 31" 1/4" each