Eyes embody our most ancient of maps. They are a territory with which we are intimately familiar. We feel an instant connection. Bows are decorative, throwaway elements we perch upon wrapped objects. Their presence announces this is a gift. By combining these elements I want to make it irresistible not to walk up and take a closer look. I have always been intrigued with art that stares back. Each of these little "see creatures" is made using color photographs and brass paper fasteners. The wall they inhabit is a funky, theoretical mega-gift that addresses how we simultaneously announce and conceal our gifts. This project takes a deeper look at what is actually exchanged.
---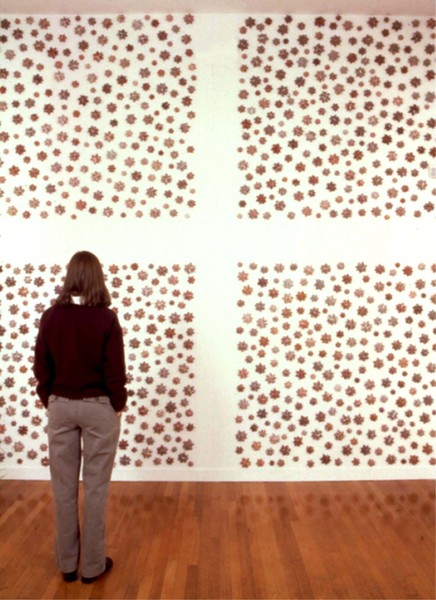 Rapt: 13,000 eyes
2000
folded color photographs & brass paper fasteners
Wall: 3" x 13' x 13'. Bows come in three sizes and measure 2", 3" & 4" diameter
Installation at Miller Block Gallery, Boston.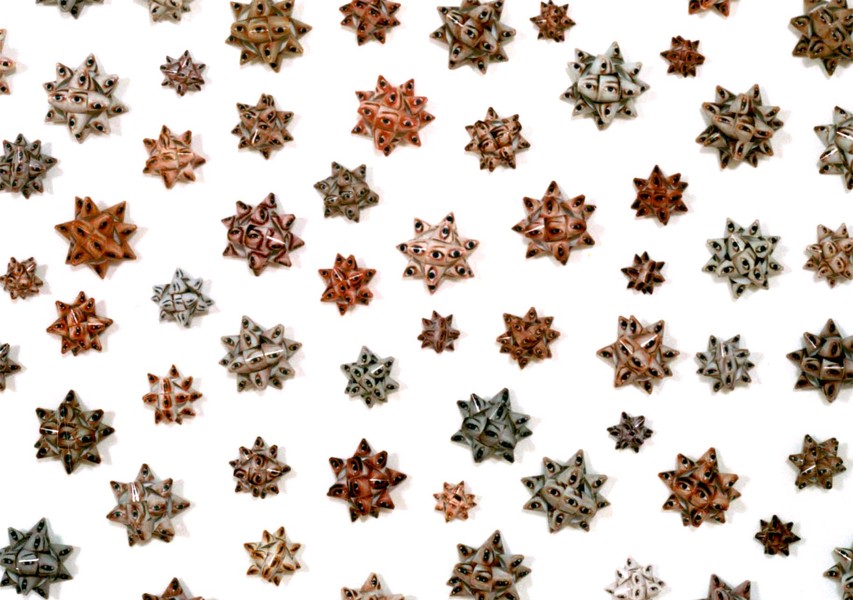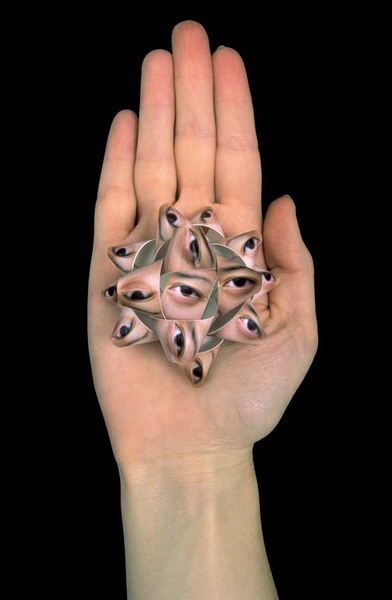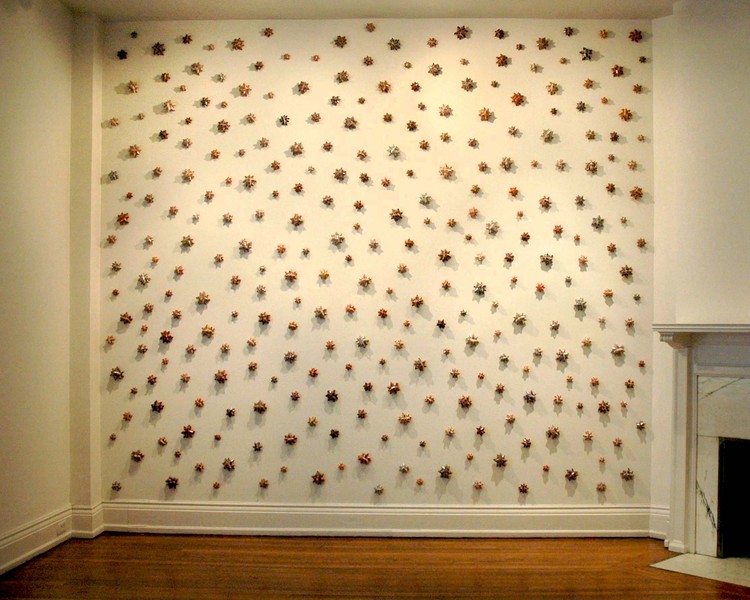 2009 installation at Nina Freudenheim Gallery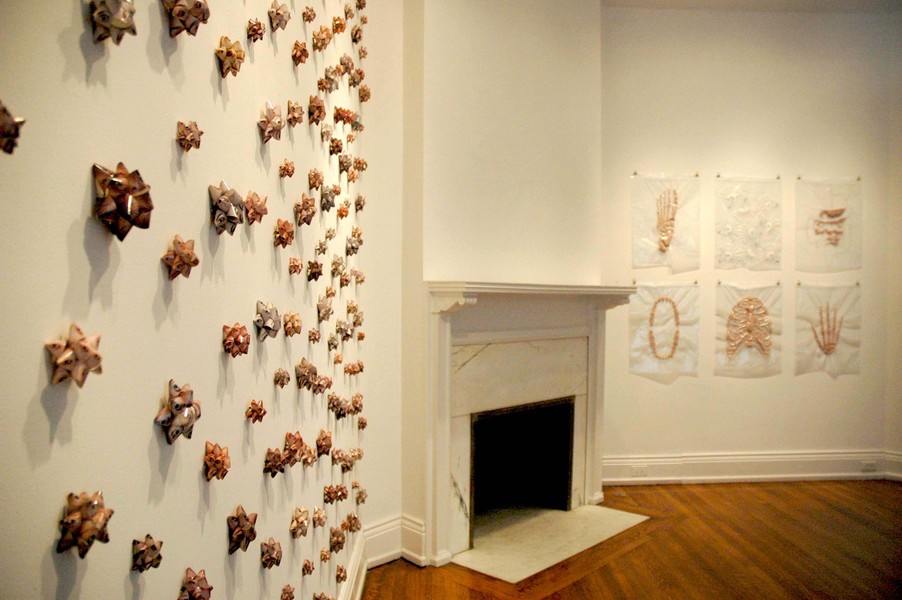 With nonpareil pieces in the background