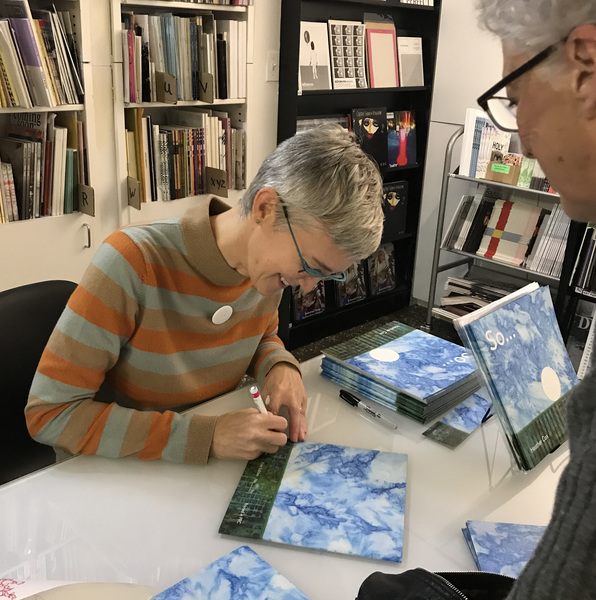 Book signing at Printed Matter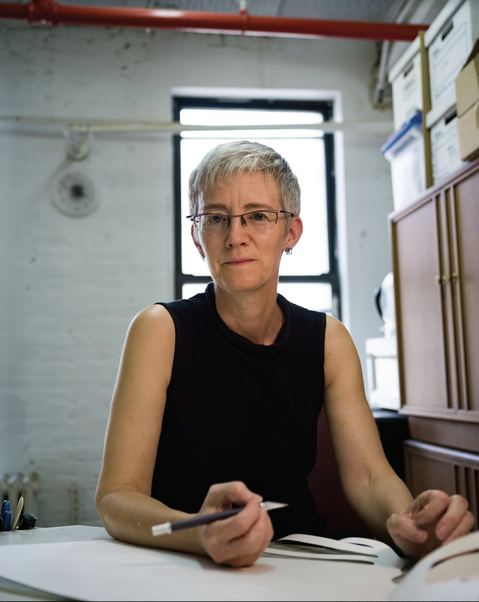 Portrait by Reginald Eldridge Jr
2018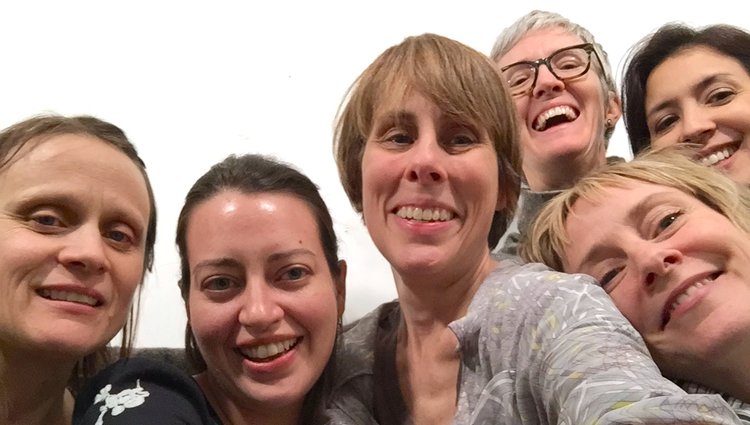 +1+1 Artist Collective
Founded by artists Janice Caswell, me, Beth Dary, Susan Jennings, Christy Speakman, and Katarina Wong, +1+1 has hosted numerous private events over the past five years and is now extending our focus to more public exhibitions and happenings. More info at
http://www.plusoneplusone.com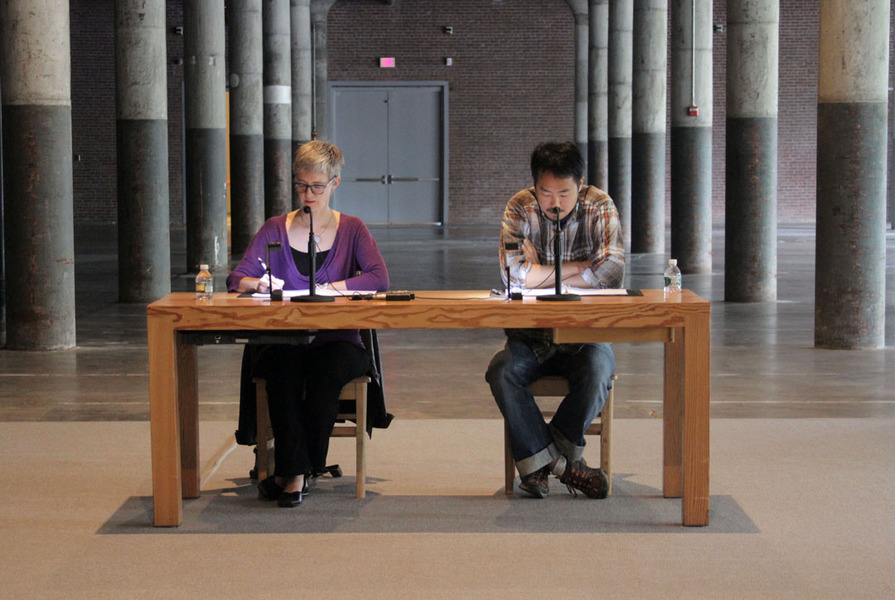 Public reading of On Kawara's "One Million Years"
at Dia:Beacon, May 18-19, 2013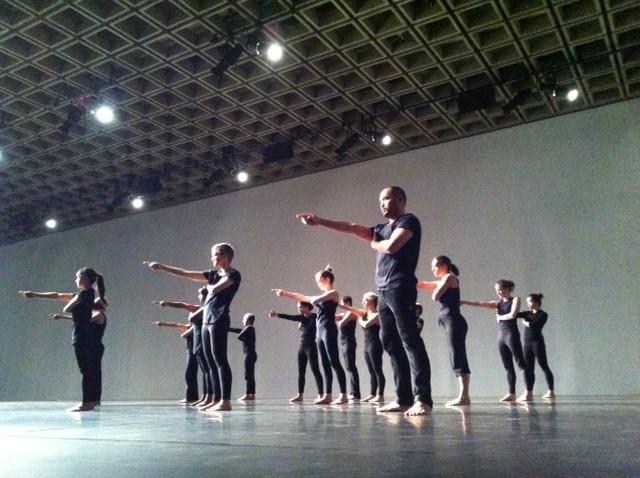 Image from the dance performace "Who's Zoo"
Part of the Whitney's 2012 Biennial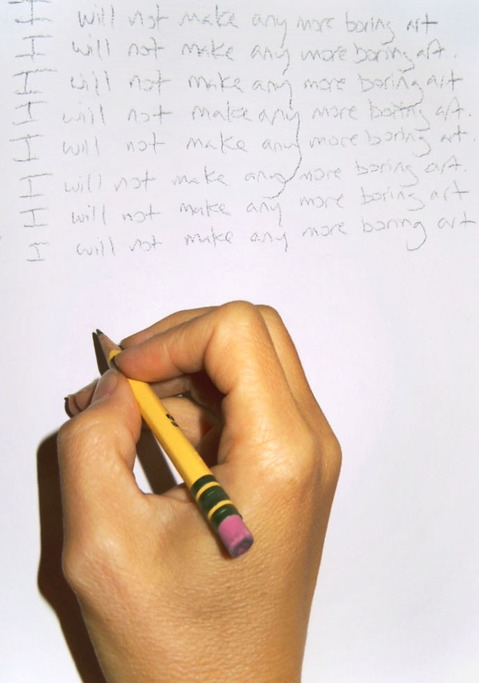 "I will not make any more boring art"
by John Baldessari
1971/2010
I was part of a team that re-performed John Baldessari's "I will not make a more boring art" at the Whitney Museum's "Off the Wall" exhibition. We covered 2 large walls, floor to ceiling, with this phrase for the duration of the show. I always loved this piece. It was a treat to be a part of it.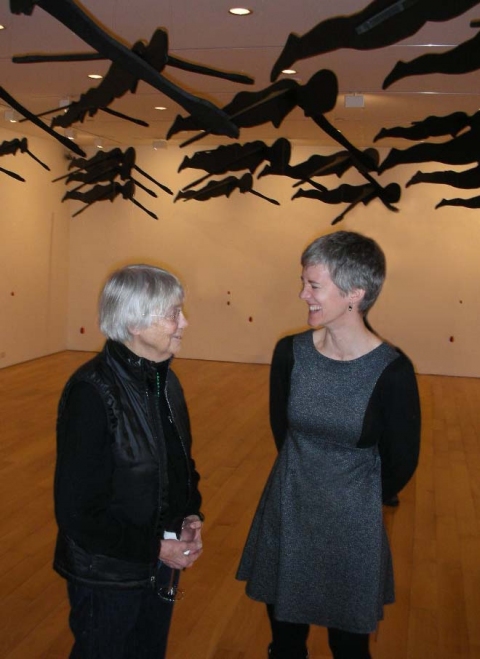 Meeting the artist Lee Bontecou
at my show at Knoedler Project Space.
What an honor!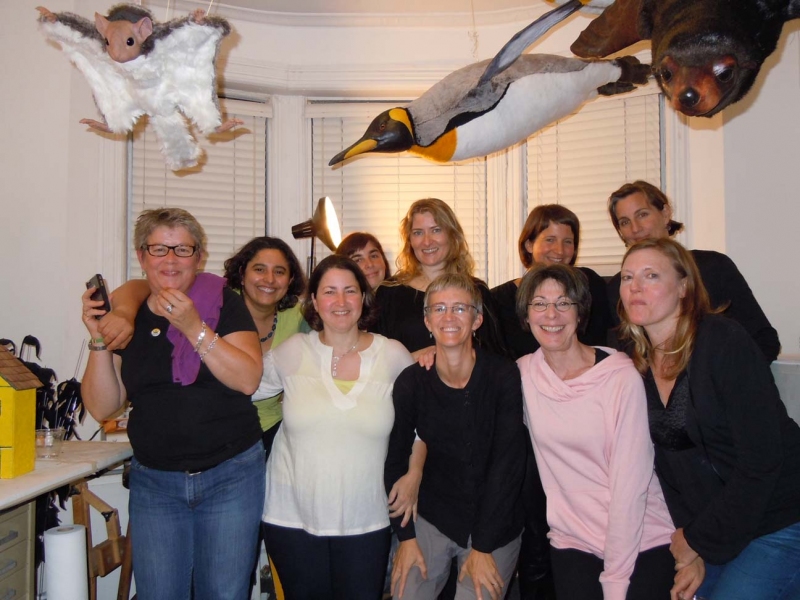 Crit Group Portrait
September 2011
I have been part of this great group of artists since 2003. We get together monthly to review each others work. While our membership has evolved over the years, the conversation is consistently thought-provoking and our pot-luck dinners are always delicious.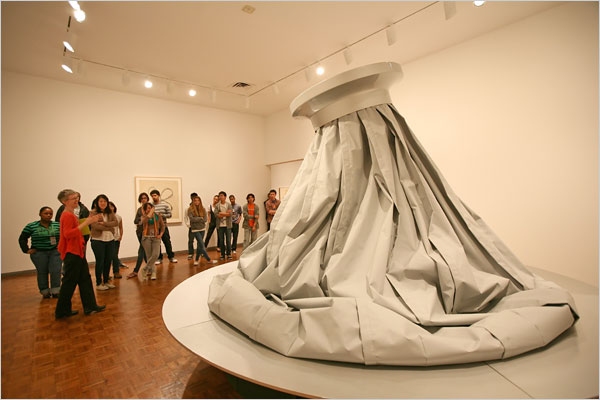 Photo by Marilynn K. Yee/The New York Times
Here I am giving a tour to the kids in the Whitney Museum's Youth Insights program. We are discussing Claes Oldenburg's wonderful kinetic "Ice Bag - Scale C" which the Conservation Department restored. Visit the full article at
http://www.nytimes.com/2009/05/08/arts/design/08clae.html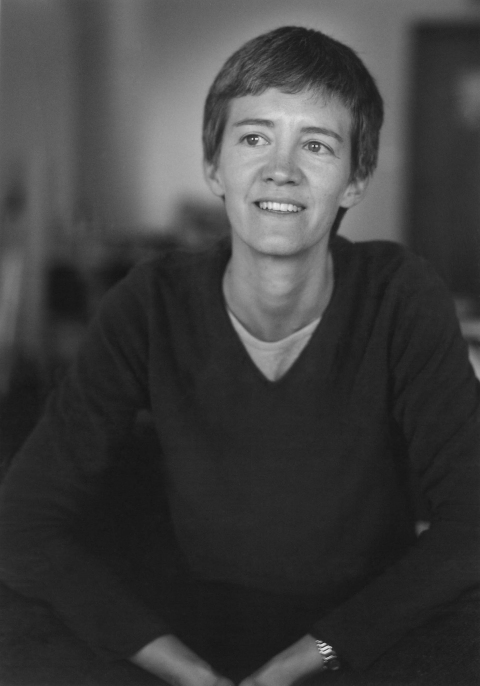 Portrait by William Steen
2003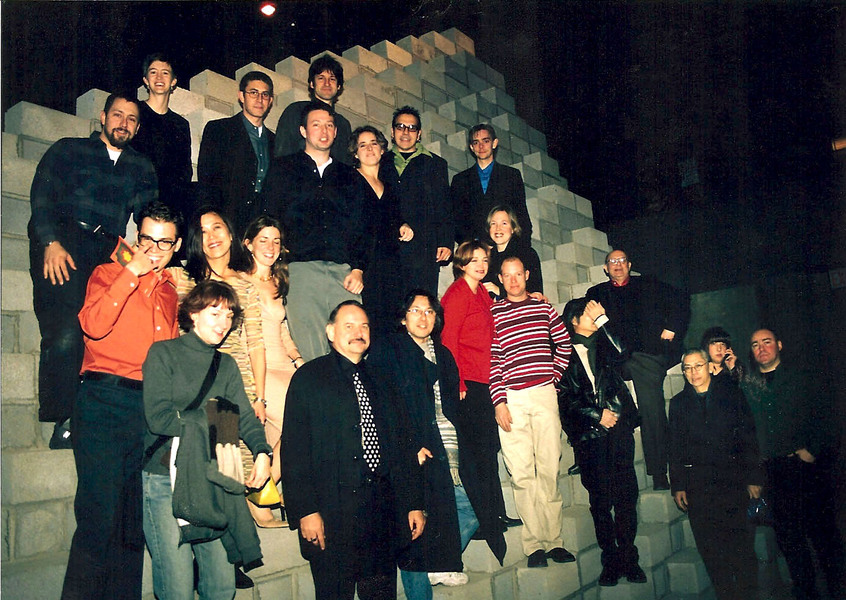 In the fall of 2000 I assisted in the production of wall drawings for Sol LeWitt's retrospective at the Whitney Museum. This is a picture with Sol, staff and drawing team standing on "Double Pyramid" in the sculpture court at the opening.